We've been having a lot of fun with our ping pong table, so we decided to livestream a tournament. Here's a recap for anyone who missed it!
Editing: Tim Sevenhuysen
Appearing: James Turner, Jeremy Petter, Paul Saunders, Tim Sevenhuysen, Graham Stark, Kathleen DeVere, Matt Wiggins, Alex Steacy, Raymond Steacy, Ashley Allman, Kim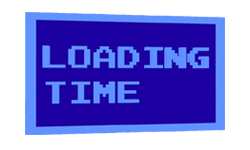 Ever wondered how we make all the videos we make? No? Well, Loading Time is here regardless, to take you behind the scenes of our weekly goings on. From shooting our sketches, to convention appearances and road trips, Loading Time is there! So you may as well watch it.
---

More Loading Time videos