References to Paul the Octopus removed for timeliness. Forward all complaints to your local government body.
Editing: kathleen de vere
Appearing: graham stark, kathleen de vere, kate stark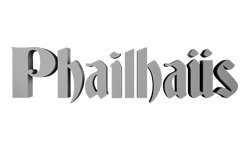 Phailhaüs picked up where old-school LRR series The Whatever Thing left off, lampooning weird news and amusing Graham during his rapidly diminishing free time.
---

More Phailhaüs videos