Well, whoops, this is another late blog update from me! But fear not, dear LRR blog readers, this time instead of being lazy, I was just sick, which while different, is still an excuse. So there's that. But there's also… VIDEOS! So many of them. Long ones, short ones. Ones with shorts in them. Ones without shorts.  A whole… variety of pant length options to choose from in this week's assortment of videos.
First of all, let's talk about the latest LoadingReadyRun video, SPRING!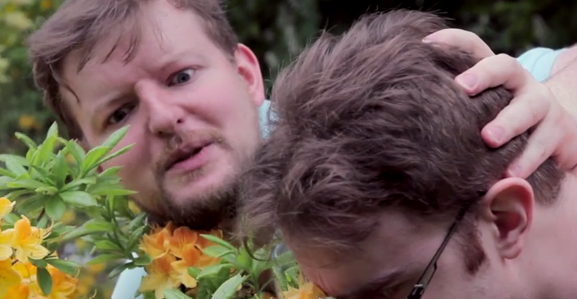 Have you ever wanted to focus the horrific bro-energy of your local frat into a force for good? No?
Well have you thought about what it would be like? No?
Is it really just me then? Imagining an army of bros, all popped collars and salmon shorts, high-fiving and fist pumping as they walk old ladies across the street and help out with municipal improvement projects? OK, even if it is just me, you must admit this video has also given us this gif, which is basically the pinnacle of human gif-making achievement.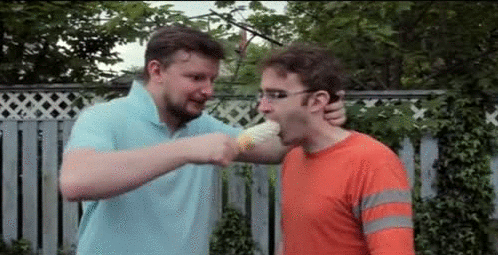 Anyhow… Moving onto this week's Unskippable, Graham and Paul take on Army of Two: The Devil's Cartel, AKA, Army of TIIIIIIIOOOOO.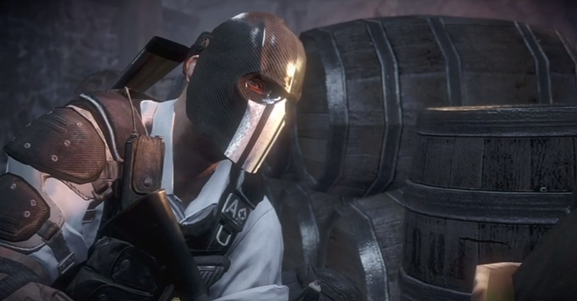 This video raises many questions. Why did EA make a third Army of Two game? Why wasn't the first game just Army of 2: 2? There are so many sequels I'm sure they could have slipped that one by us. Why would they think spelling it as "TIIIO" in the game would make any sense? Were they actually just going for a very subtle Bill Cosby joke? Science may never know the answers to these questions. Because they are stupid.
This week's CheckPoint also focuses on something stupid, in that it focuses on the business dealings of one E.A. Inc. Ha! See what I did there? I am a genius. EA is going to be doing all the Star Wars games. That is horrible. Except that means people like Bioware are going to be doing them. That's actually probably just fine.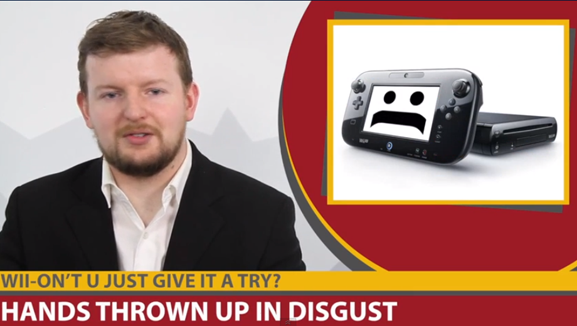 This was also the 100th episode of CheckPoint! Hooray! We didn't do anything spectacular for it, but there is a neat graphic at the end.
Speaking of 100 episodes, we also put up the 100th episode of Feed Dump last week! Featuring basically every Feed Dump host we could put together, Feed Dump 100 is basically Feed Dump All-Stars.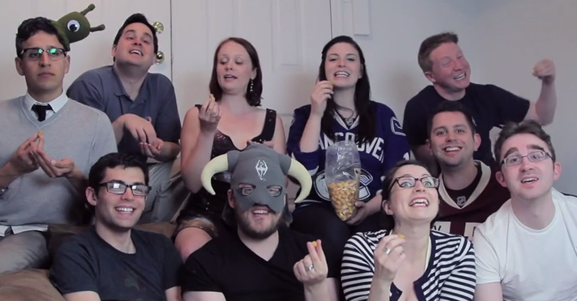 This week's Feed Dump is Insects for Dinner, in which Graham, Paul and Alex discuss the merits of feeding on insects. The UN thinks you should do it. An honestly, if those insects were ground up into hamburger patties we really wouldn't be able to tell. I ate a McDonald's cheeseburger last month and it barely tasted like beef.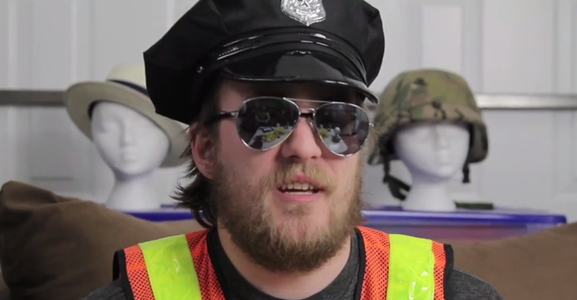 I think the UN is just trying to gear us up for the inevitable future where long, hot showers are a luxury of the rich and children don't like the taste of beef because it's weird and not what they're used to eating. DayQuil is in short supply in this future too, just to make things even more miserable. The horrible, Mad Max future is coming. That's what the UN is trying to tell us. Get your taste for bugs ready now. It'll make stuff way easier down the line. The only solace I can take in this future is celebrity gossip probably won't matter because Kim Kardashian will be our new Queen. She will rule from a throne made of insect carapaces and the remains of Kanye West, whom she devoured, spider-like after she finally bore his blessed, fashionable centipede spawn.
"Kathleen," she will whisper, the words becoming clipped as they leave her thorax. "There is no law now. There is no hope. There is only Kardashian." Then she will reach out with a hybrid arm/mandible/spider leg thingy and touch my face. It will be black, firm and glossy.The tip will be expertly manicured.
"Does this floral print make my butt look big?" she will hiss. There are no right answers to give to the Kardashian Brood-Queen. That is how I will die.
Huh. Maybe I shouldn't take DayQuil before I write these posts.
So… moving on.
If you've watched all those, why not watch this week's Loading Time? Shot by our friend Dammit Liz, it's all about Paul, Matt and James' trip to the Calgary Comic Expo!