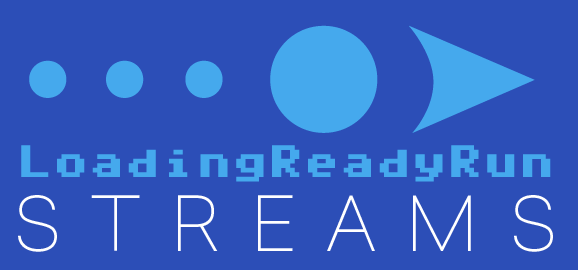 Hello all!
At our PAX East 2016 panel, we previewed an upcoming revamp to our live streaming schedule. We're super excited the changes, and we think you will be too!
Before I tell you all about how it's all going to look, let me tell you about why! We run our channel like a little TV network, with certain shows at certain times, over the course of a week. This works really well for some shows, but for other content, it's not really the right delivery mechanism. Watching a single streamer complete a game over a course of months, divided into 3-hour, weekly chunks, isn't the way people most want to consume streaming content. This was backed up by viewership data, and your responses to our survey.
More importantly, it's not playing to our strengths as entertainers. So we're mixing it up!
First of all: WHAT SHOWS ARE STICKING AROUND?

Look, we like Magic, lots of you like Magic, so LRRMtG continues on Thursdays. CheckPoint also holds firm in its current Monday time slot. Mostly because, without the streaming aspect, we probably wouldn't have time to produce the show. And yes, Kathleen WILL return!

Alex's Let's NOPE! and Watch+Play with Alex and Graham aren't going anywhere, except away from Friday night (you'll see why, below). Instead they're going to slide onto alternating Wednesday afternoons. That's right, alternating… that means both shows are now every other week!

This is exciting. Crossing the Streams (where a bunch of us play video games) and AFK (where a bunch of us play tabletop games), are some our most popular streams. We love doing them, and you love watching them. So now they're both weekly, so you get to see more of everyone! Tentatively, Crossing the Streams is penciled in for midweek, on Wednesday evenings, and AFK will take over the Friday night slot. AFK will also regularly feature paper Magic.

Okay, as we all know, I love LOVE the joke of Rhythm Tuesday always appearing on different days, but the name is actually super confusing to new viewers, and it's not immediately funny enough to warrant that. So, to that end, it's being rebranded as Rhythm Café, and it will continue to air with Ian and Heather, on midday Sundays. Adam's Gamehaüs carries on midday Saturdays since we're always filming during those hours anyway… shh, Adam! 😀
And now: WHAT'S NEW??

James and Paul are going to host this experiment in streaming. Every Thursday at 9AM local time, they're going to make note of whatever game is #18 on Twitch's browse director… then at 11AM local time, they're going to play that game. Whatever it may be!

Tuesday is traditionally the day for new video game releases, so every Tuesday a rotating host or hosts will play whatever newly released game they're excited about! The show is open-ended, so if everyone's having a great time, it could go all afternoon.

Games have a lot to say, but they're not great at doing the talking, so Alex and Cameron are going to bring their unique perspectives on narrative, tone, art direction, and theme to this discussion of games as a medium. Every episode will feature an in-depth look at a specific game, while they play the game to help illustrate their points.

Our resident Japan… "experts" Beej and Ian are going to fumble their way through an untranslated Japanese game, and discuss Japanese culture and trivia along the way. Matters of Import will alternate Monday evenings with…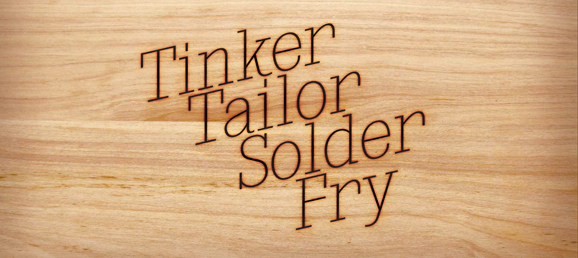 Ian is going to lead this hands-on DIY show that is not a "how to", and more of a "let's try". Join Ian and various cohosts, as they attempt new crafting and DIY projects. First on the list: turning the old Moonbase bar fridge into a keg fridge, complete with tap!

The flagship of our new streaming calendar, and also the show we can share the fewest details on, this group-written variety presentation is going to be completely different than other content we've tried, and we can't wait to see if the damn thing even works. Also, it won't have a name that is the same as our entire stream calendar and that Fringe show we did once, we just couldn't think of a better working title!
We're aiming to launch the new calendar with [working title variety stream] on Saturday May 14th… but we'll see how that goes 😀