The week's new videos are here, and ready for your viewing pleasure. Check 'em:
commodoreHUSTLE: Rarelywinter
Unskippable: Ar Tonelico Qoga: Knell of Ar Ciel
Checkpoint: UbiHardball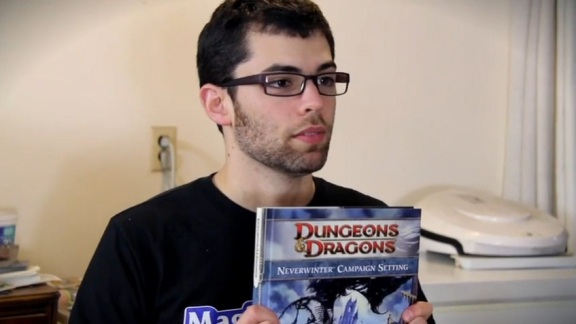 This week's update marks the fourth entry in our Wizards of the Coast-sponsored series of videos, and features the Neverwinter campaign setting. When we were offered the chance to feature this particular product, it seemed like the perfect excuse to bring back everyone's favorite D&D group – so we looked to Dale, Ryan, and Jess to help us out with this one.
We shot this video in a single evening at Dale's apartment. We were running on a pretty strict timeline for this one, so it meant getting everyone together for a night, and hammering it out. Some careful planning, preparation, and skillful boom-work (handled by Sir-not-appearing-in-this-picture, [read: me]) later, and this one was in the can.
If you haven't yet had your fill of Dale, remember also that Desert Bus begins this Friday at 6PM. He'll make an appearance or two I'm sure. I'm less sure about the planned attendance of Jess or Ryan, but keep your eyes on the video stream, because you never know who'll turn up!
One final note: our Phases tee-shirts have arrived from the printer, and we will be shipping them out as soon as is feasible. I know the plan is to get them on the road before Desert Bus starts, but we're still in the midst of Desert Bus prep, and it may just not be possible. We ask for your patience and understanding on this one, and we'll do our best to get them to you ASAP.
Cheers!