Hey, you looking for some "fun"? If so, I have it on good authority that the videos posted below qualify.
LoadingReadyRun: Cruising
Unskippable: Dead Island
Checkpoint: Legacy of Shame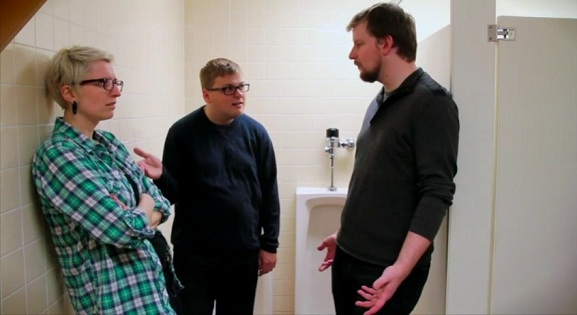 So, I happen to know that the script for this one has been kicking around in some form or another for quite a while. I know this because the concept of it was a topic of discussion in my car as we were driving around Vancouver to pick up merch on our way down to PAX. We're always a little nervous when we do videos with gay characters, as we have a sizeable LGBT fanbase (who we adore, and invite you to join, if you're LGBTQ or an ally), and it can be difficult as a fairly homogeneously heterosexual crew to be certain that we're not crossing lines when we do a video like this. It's pretty important to us that we maintain an open and accepting message, so a lot of care went into making this video funny because of the situation, and not because of orientation or stereotype. I do hope we succeeded at walking that line gracefully. We joke because we love.
Unfortunately there won't be a Loading Time for this episode, as Ray was unfortunately not able to make it out for this shoot. It's alright though, because this shoot was extremely uninteresting, given that it only took about an hour and a half, had one location, and was only interrupted by forgetting the Zoom in the car, forgetting the keys to open the car to get the Zoom from it, and some of the worst possible timing in the universe on the part of an automatic flush device that shall remain unnamed. There will still be A Loading Time this week, though, so you'll have to check back and see what it's about!
Cheers!