It's been an eventful (and very busy) few weeks for the crew of ENN. Those who follow me on Twitter will note that I haven't really posted much, and I've been lax in my blog responsibilities. This ends now: allow me to tell you about the delicious ENN feast of the last several weeks.
E3 News Bytes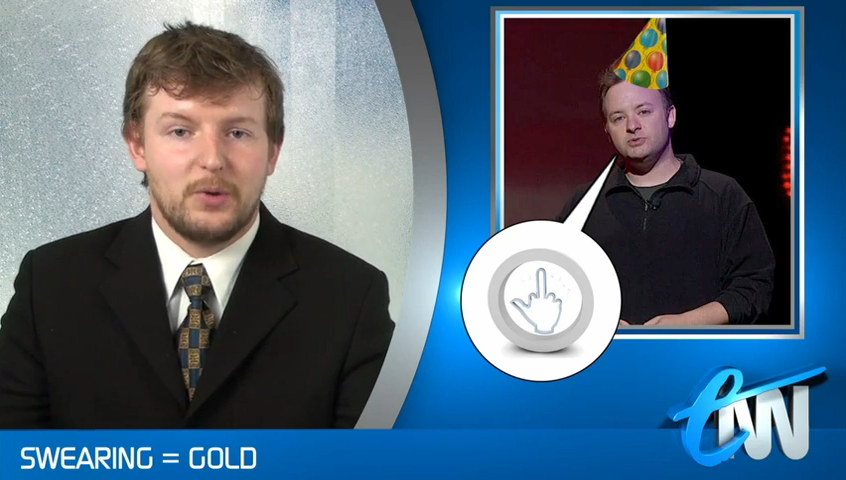 The E3 News Bytes were my idea, and were basically conceived of out of spite that I, myself, was not going to make it to E3. Also, pragmatism may have played a role. In our normal ENN schedule, we allow ourselves several days of production time to put an episode together after it has been written and filmed-those glorious shoulder graphics don't just make themselves, after all. It was pretty apparent, however, that this was not going to work against the power of E3. The standard news cycle is squirt gun to E3's waterslide, and the huge amount of news causes stories to go stale before they can even be properly digested.
We needed a way to publish more news quicker, and so you got ENN every day-hooray :). I'm very happy with how the project turned out, and for those who are asking, yeah, we could probably pull off ENN every day if it was necessary to drive off the end of the world or something, but that equalled a lot of late nights in a row.
E3 Recap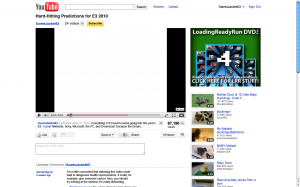 After the E3 Bytes came The E3 Recap, though this wasn't what was originally planned to come next. Kathleen and I were well underway on a script called The Belvedere even before the News Bytes started coming out, and for  while we considered filming it for the Wednesday of E3 week, before we realized it would then stop us from effectively reporting on Sony and Nintendo, which wouldn't do. Thus we held off filming The Belvedere until the weekend following E3, though it was certainly done in time for the next week.
Then a funny thing happened.
At some point during E3 week, I installed an iTunes update that reorganized my podcast library. This inspired me to go through, look at my podcasts and realize that my Bonus Round updates were not coming down. After correcting this grievous error, I commenced watching the most recent episodes, which were (surprise!) E3 predictions followed by E3 recaps. The contrast of these two, combined with the near-constant fog-horn-like whining from Matt about his hatred for motion controls more-or-less inspired what became a second ENN "recap" episode, reuniting the cast of the 2009 recap in December.
Of course, while Paul and I wrote both sketches, this one ended up much more character-driven … and by that I mean "turned into a gfight between ChadX and Ryan Quickbender." That's fine: if we have two gigantic dick characters on our show, might as well let them be big dicks to each other, right? This was shot the same day as Conan's Witnesses, with mostly the same crew.
It occurred to me as we were filming that the episode would be completely incomprehensible to new viewers who didn't know the characters, but in this case we just decided to go with it. ChadX's "frag dance" and Quickbender pulling on the Dr. Zobec lab coat were last-minute additions: so much so that Graham, who was on camera, didn't realize they were happening until they did.
SnobCon 2010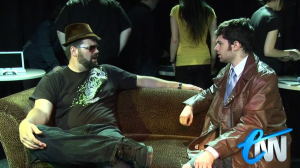 ENN feature stories are notoriously difficult to name. A large proportion of the time, the name of the lead story becomes the name of the episode, and we really try for names that will look evocative on the Escapist main page, and encourage non-ENN-viewers to check out the episode. Thus, while this video was called The Belvedere until about 11:00PM the Monday before it went up, it was given a less obscure name at the last second.
I had a pretty clear idea of how this script was going to go from the start, and it's one I've wanted to write for a long time. The 1Up Show used to do shows on indy gatherings like this, and pretentious artist are always fun to poke fun at. The real trick was coming up with games that were ridiculous in entirely different ways. The idea of a game that is so artistic that it fails to be a game was Paul's big contribution, and formed the height of the joke's escalation–the trick became getting there. I'm pretty sure my favourite part in this episode is the Super Mario Bros. exchange.
This episode features the largest number of speaking parts in any ENN feature story, as filled by Bill Nance (Penrose), Dave Morris (Howlett), Missy Peters (Shiloh) and Morgan Cranny (Morris), who are all awesome local performers, who are universally great to work with.
And that is that – three weeks of ENN (and apologies for the tardiness) all wrapped up in a post just for you. Hope you've all enjoyed E3, and I'll see you next week!