Desert Bus 2010 - Alex has to guess who is a kitty. Gets clubbed for his troubles.

Appearing: Alex and DB2010 Crew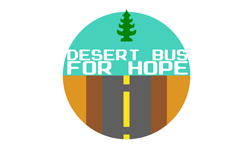 The Desert Bus for Hope fundraising drive is our annual charity marathon event in support of Child's Play. These are just a few of the strange things we get up to during a week-long play session of the worst video game every made.
---

More Desert Bus videos