Just like the trailer for Assassin's Creed 3, our videos for the week have been released into the wild. You can catch them below.
LoadingReadyRun: Assassin Creeds
Unskippable: Infernal: Hell's Vengeance Part Two
Checkpoint: The Masses Are Effected
Friday Nights: Friday
Feed Dump: Carcinogen Cola
Loading Time: Taxes Are Taxing
GPLP: X-Men Destiny (PT4, PT5)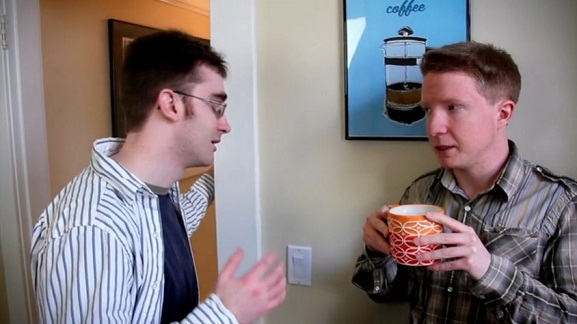 This week's video fetures Paul and Andy as they expound on some of the decisions that must have taken place behind the scenes to make Assassin's Creed III the game it appears to be. Supplemented by Cam's dignified assassin-esque badassery and a great piece of costuming from Tally, I feel like this video really comes together, and hopefully you do too.
This week also saw the release of our final episode of Friday Nights (for now). Hopefully you enjoyed watching this miniseries as much as we enjoyed making it! If you'd like to see more of it made, please let the fine folks at Wizard of the Coast know. We loved working with them, and if the demand is there, we'd love to work with them again.
Have a great week, everyone!