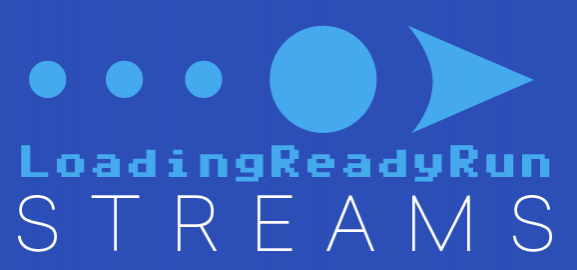 Due to James' absence this past weekend no stream preview trailer was made, and for that he is eternally apologetic.
But no fear. Here's a quick run down of what you can expect to see over the next few days at twitch.tv/loadingreadyrun
Wednesday August 17th
2:00 PM Pacific – Let's Nope
Join Alex as he plays We Happy Few
6:00 PM Pacific – Crossing the Streams
Beej and Alex continue to do their best to not starve… together. Don't Starve Together.
Thursday August 18th
10:30 AM Pacific – 18 Games & Counting
Join James and Paul as they tackle whatever game is 18th most watched as of 9:00AM Thursday morning.
2:00 PM Pacific – LRRMtG
Graham and James play Magic! This week we continue our adventures with Eldritch Moon Drafts and Sealed League.
6:00PM Pacific – Talking Simulator
Alex and Cameron will be playing and discussing the indie game classic Journey.
Friday August 19th
6:00PM Pacific – AFK
This week for AFK join the crew for a couple quick party games. Exploding Kittens and Jungle Speed are on the schedule, but if we breeze through those we'll add some additional games.